We all know CreaTe is a young study. The first pilots took place only 7 years ago. Part of its success is its reliance on modern technology. But what would Creative Technology be like in the year 2000? Welcome to
CreaTe – academic year '00-'01.
1: Windows 10? Windows ME!
Don't listen to the others; you love Windows ME! While everyone else is still installing network drivers on their old Windows 98 laptop, you already had 29 BSODs!
2: Ardui-no!
You want to use an Arduino? How about Ardui-no! There's no Arduinos in the year 2000. You have to assemble these microcontrollers yourself; so time to upgrade your soldering and programming skills!
3: Project Videos
Of course you'd want to make a video about your project, and you'd do this in the highest quality available. Not 4k, but pretty close! And the soundtrack? The Bongo Song!
4: Google Drive? E-mail!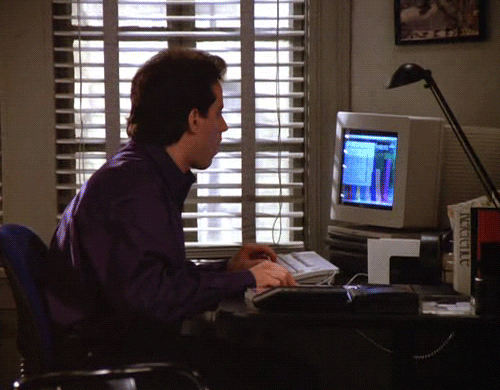 Working on an assignment together in Google Drive? Wouldn't think so in 2000! You'll just e-mail your part of the report to your beloved lab partner. Uploading will be done in just a couple of hours!
5: ProTube? TMF!
"What's the ProTube code?" What the heck are you talking about? There's no ProTube in 2000. There's not even YouTube in 2000! Just ask board ME to tune the tv to channel 9. Maybe the Vengaboys are on!
6: Spotify? Napster!
Streaming music on ISDN speed? Wouldn't think so! But you still need to please your ears in .mp3 goodness. So you used Napster! Until some lame metal band killed it.
7: Alfred!
What would Creative Technology be without Alfred? Exactly! So no worries; there's an Alfred in 2000. He just looked a bit younger and had some more hair!
8: OmNomComCoin!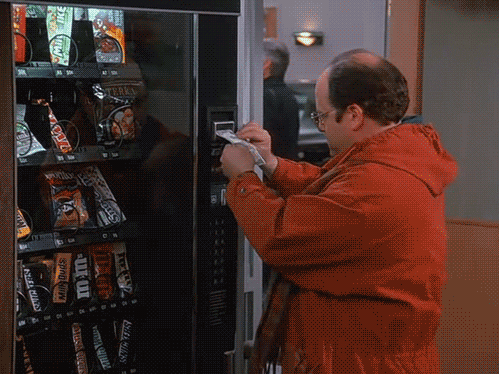 Paying with RFID cards? Online transactions? Wouldn't think so in 2000. OmNomCom would be OmNomCoin! But bills are also accepted. Sometimes.
9: Autodesk Wavefront Maya 2017 3.0!
In Creative Technology we use highend software! So that means you work with the newest 3d modelling tool; Wavefront Maya 3.0. You had a hard time letting your Pentium 3 computer work it, with Windows ME crashing 69 times in the meanwhile. But finally; look at those stunning animations!
10: SmartXP AsbestosXP
Every project starts with a creative phase. You need a very inspiring and creative spot to brainstorm. So faculty EEMCS came up with AsbestosXP. The highest floor of the Hogekamp facilitated the study Creative Technology. Later however, they found out asbestos is toxic and so they moved to the Zilverling to a more sophisticated room called the SmartXP. Some say it was in this transition Alfred lost his hair.
11: iPhone 7? Nokia 3310!
If you are enrolled in a high tech study you need some proper gadgets. With this baby you were able to make phone calls everywhere! Oh and don't forget to play Snake!
12: Portfolio!
Responsive layouts? No need to! Every screen is 800×600 in 2000. If it's smaller; tell them to upgrade to a proper CRT screen! You need a portfolio website for your professional development. Better make it impressing!   Without doubt the progress since 2000 has been very important for the way CreaTe is today. But imagine what will it be like in another 16 years…